FRIDAY, 13 FEBRUARY 2004
The fact that I have made my peace with middle-class suburbia does not mean that I don't have a problem with the layout of many suburbs.
The average suburb usually spreads out over several hectares of land. Each house is on a plot which is often cordoned off from the next with wires, walls or sharp poles. Neighbours may be familiar with each other, but regular interaction between fifty or more people of a particular area is not common. Little space is usually reserved for public use.
As an example of a better layout, I can point to the neighbourhood where I currently reside in Taiwan. It isn't in or near the business district, and can probably qualify according to Taiwanese standards as a suburb. My immediate neighbourhood consists of ten lanes with four-storey apartment buildings – about eight apartment buildings in a row on each side of the lane, with a small alley at the back of the building. On the other side of the road is an area with small houses with very little yard space, if any.
The central point of the area is the park at what can be described as the entrance to my neighbourhood. The park has a basketball court where young men test their skills in the evenings and on weekends; next to this is a tennis court where older men and women and sometimes younger people play tennis throughout the day. Stretching south of this area is a tree-lined park with tables and benches where people of all ages regularly sit and talk, where old men play cards, where grandparents relax with their grandchildren, and where people go for a walk in the late afternoon and early evening.
At the entrance to the park are a few stalls selling snacks and drinks from morning to late at night. There is also a sizeable general store right across from the park. Further down the street is a bustling market in the mornings and some evenings, and by the roadside a variety of small shops, restaurants, bicycle repair shops, and so on.
It is certainly not a wealthy neighbourhood. I get the idea that it is mostly old people, taxi drivers and office workers who live here; nobody at first glance looks as if they can afford any extravagance. However, there is a strong manifestation of community, of people who are very comfortable with the idea of spending time with friends, acquaintances and strangers in public.
I would very much like to return to my own country, but it is unfortunate that I would have to leave this type of neighbourhood for – if I am lucky – a suburb where you can probably not even go to a convenience store without a car, and if you can still reach the local 7-Eleven by foot, you can probably not walk to the nearest bank or post office. And it is certainly unfortunate that I will probably not end up in a neighbourhood with a park filled with activity and life for at least twelve hours every day of the week.
---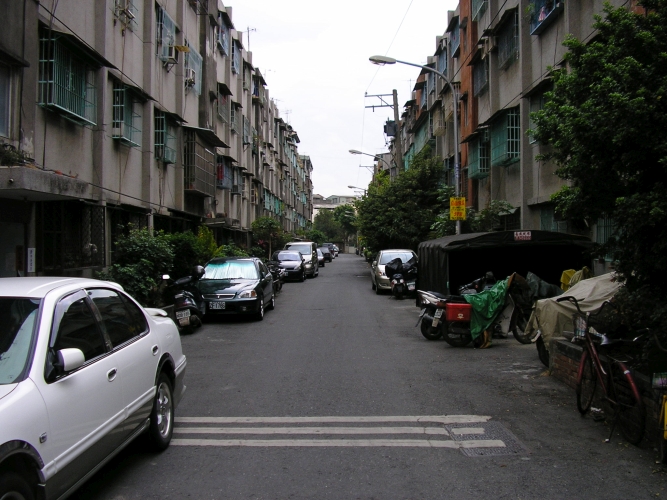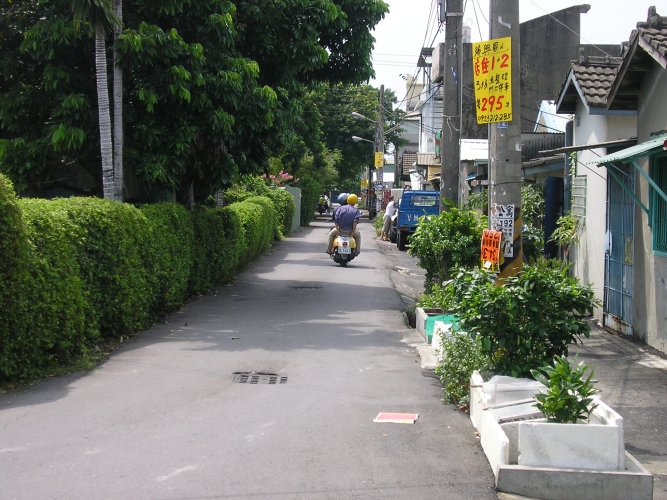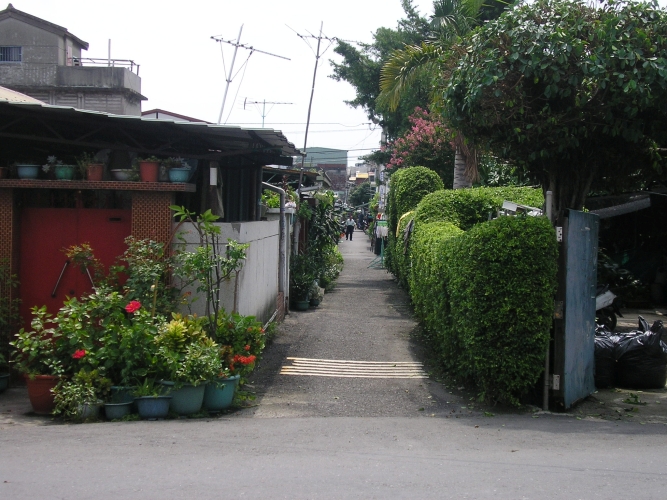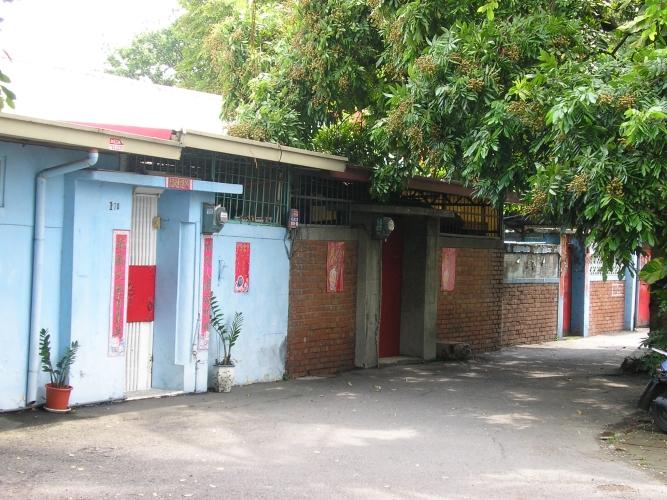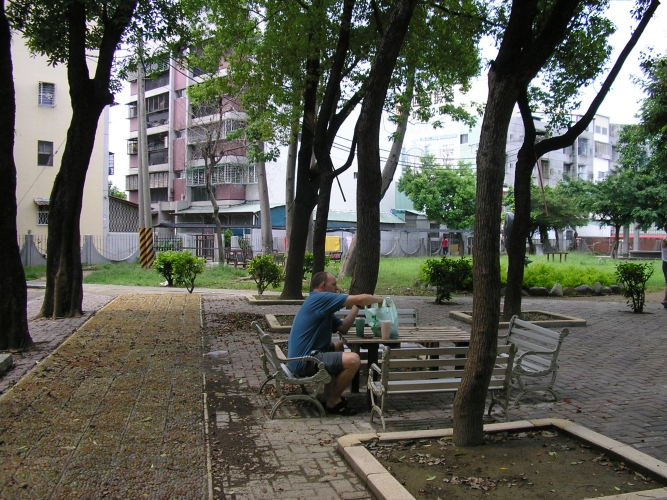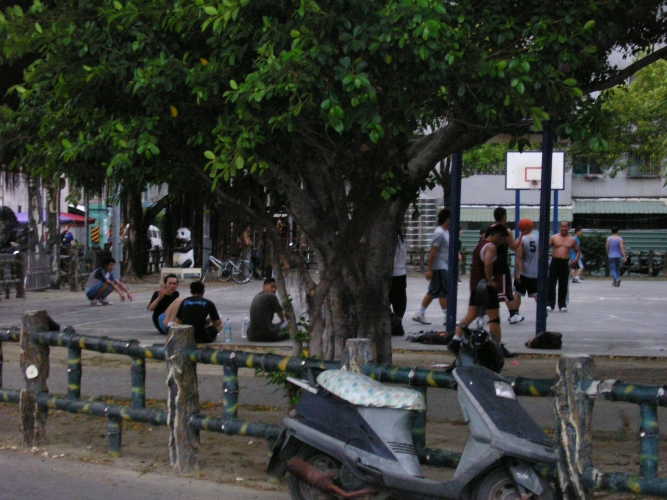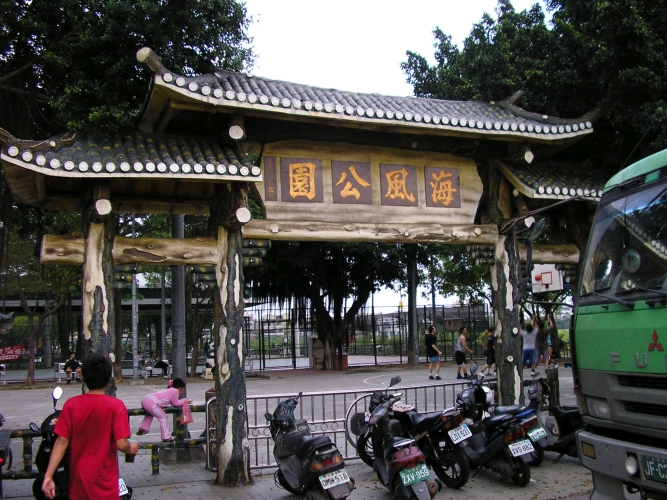 ______________________